Regular price
Sale price
$9.99 USD
Unit price
per
Sale
Sold out
Welcome to Hawkwood Hollow, where the dead outnumber the living.
Maura left her paranormal life behind years ago. Her ghost-hunting gift has given her nothing but trouble, and she's decided she's better off living outside of the magical world with her trusty sidekick, Mart.
But after she gets fired from her job at the morgue -- turns out the living don't generally appreciate it when the dead try to micromanage their own funerals -- she receives a message from a teen blogger in need of her assistance in getting rid of a troublesome spirit. Broke enough to give ghost-hunting one last shot, she decides to take on the case.
The slight problem? The extremely haunted English village of Hawkwood Hollow contains more ghosts than living people, and both know something isn't quite right about their visitor. Determined to leave as soon as the ghost is dealt with, Maura lands herself in hot water when she clashes with a local paranormal detective and finds herself suspecting the trouble-making spirit was murdered.
Maura's not one to give up without a fight, but it'll take all her skills to outwit the detective and send the ghost packing -- preferably without anyone realising the source of her unique skills.
She'll show them a ghost-hunting witch like her might be just what Hawkwood Hollow needs.
This fun paranormal mystery from author Elle Adams contains a snarky British witch with an unusual gift, her ghostly sidekick, and a village packed with surprises.
View full details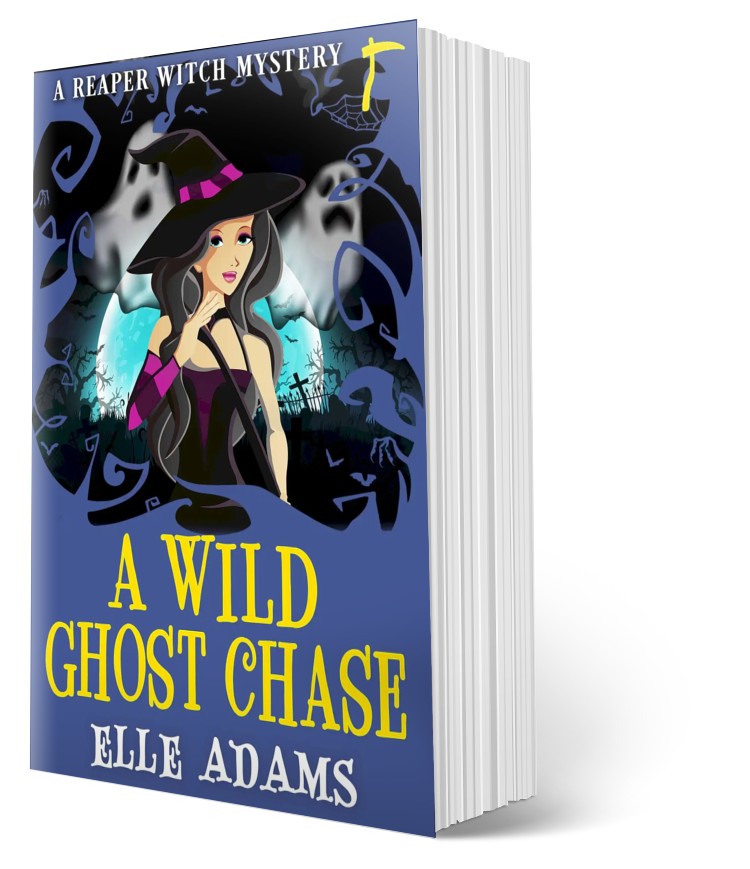 How your print book will be delivered
Print books are deliverered through a service called Book Vault and are shipped directly to you.
Print time is usually 72 working hours. After books are printed, they are shipped. Please check to make sure the address you provide is accurate and complete before you make your purchase.