Regular price
Sale price
$12.99 USD
Unit price
per
Sale
Sold out
Being the sole survivor of a notorious witch coven who dealt in forbidden magic isn't as fun as it sounds.
I might have stopped an evil spirit from taking over my body, but now another rogue necromancer is on the loose, harnessing power by sacrificing innocent humans. Even with the help of the necromancer guild and my friends, it quickly becomes clear that the enemy is too elusive to find with the guild's usual methods.
When a spirit line turns off, the situation turns lethal. The killer has set his sights on both me and the dark spirit who shares my body, and the only way to catch him is to tap into my forbidden Hemlock magic again. But if the wrong person finds out the spirit exists, I'll face instant execution—assuming the killer doesn't get there first...
Looking for the ebook?
Also available to buy on retailers here.
View full details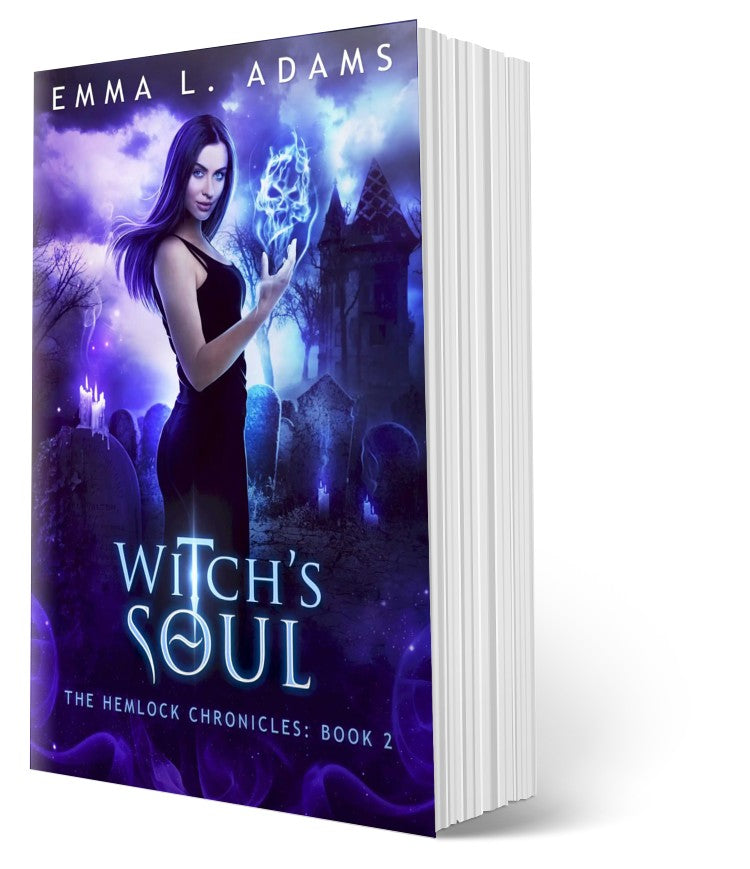 How your print book will be delivered
Print books are deliverered through a service called Book Vault and are shipped directly to you.
Print time is usually 72 working hours. After books are printed, they are shipped. Please check to make sure the address you provide is accurate and complete before you make your purchase.