Regular price
Sale price
$9.99 USD
Unit price
per
Sale
Sold out
No rest for the wicked… or the dead.
I'm Jas Lyons, and as far as anyone knows, I'm nothing more than a novice necromancer who banishes the dead for a living. I might be the last surviving member of the notorious Hemlock Coven, but I've never been able to cast a spell in my life. If my secret goes public, I'll become a target for my coven's enemies, so it's safer to lie low.
When an attempt on my life awakens the dormant spirit of the last Hemlock witch, bound to me through a deadly ritual, my cover is blown. If I want to survive the horde of enemies hunting me down, I need to learn to use her magic, but the spirit has no interest in sharing. Worse, binding a ghost to a living person is forbidden by the supernatural  council, on pain of (permanent) death.
To get my own life back, I'm forced to ally with a rogue vampire who might be the only person who can help exorcise the spirit before she gets us both killed. If he discovers my secrets, the Hemlocks' enemies will be the least of my problems -- but even in death, the Hemlock witches have an agenda of their own. And if I betray them, they'll ensure I pay the  price.
I trained to banish the dead, but if I'm not careful, I'll end up joining them…
Looking for the ebook?
Also available to buy on retailers here.
View full details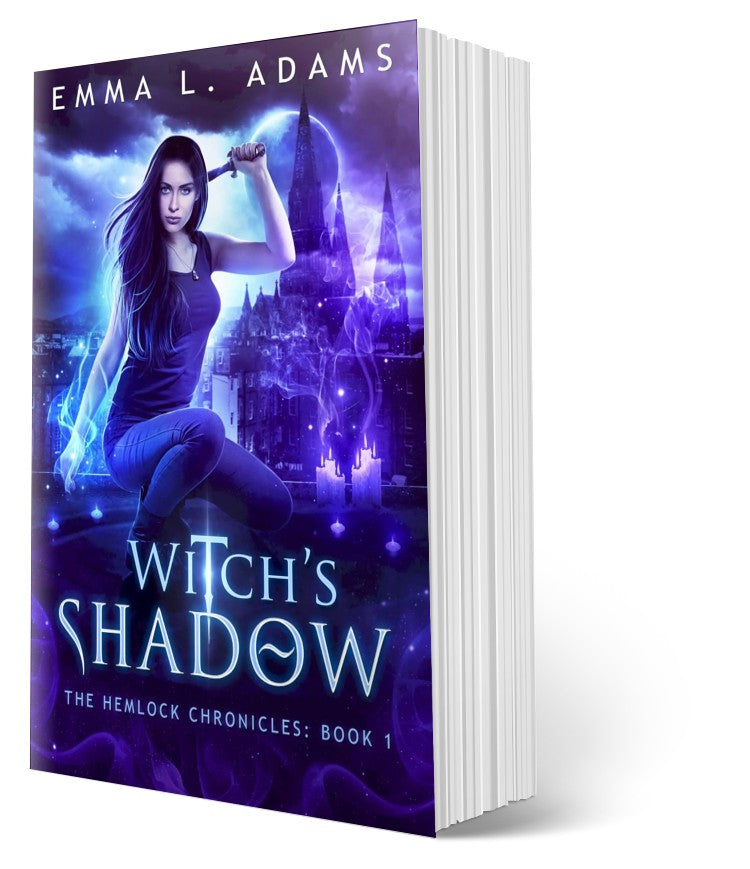 How your print book will be delivered
Print books are deliverered through a service called Book Vault and are shipped directly to you.
Print time is usually 72 working hours. After books are printed, they are shipped. Please check to make sure the address you provide is accurate and complete before you make your purchase.