Regular price
Sale price
$12.99 USD
Unit price
per
Sale
Sold out
Some problems can't be solved with the roll of a die…
After a major betrayal shook up my life, I'm attempting to lie low. Naturally, that's when the King of the Dead decides to show up on my doorstep again.
Seems His Deathly Highness needs a new Elemental Soldier, and he wants to hire me as his security guard to stop anyone from sabotaging the contest. Since the Order has been ghosting me ever since I accidentally blew up a vampire's house, I could use the cash - even if it involves dealing with hot-tempered fire mages.
Problem is, everyone in the Court of the Dead has their own agenda. And with an upcoming school reunion threatening to drag up dangerous memories of my lessons in spirit magic, I find myself at a crossroads in my life, in more ways than one.
In the Parallel, not everything stays buried for long, and if I'm not careful, the Court of the Dead's many secrets will spell my own end.
Looking for the ebook?
Also available to buy on retailers here.
View full details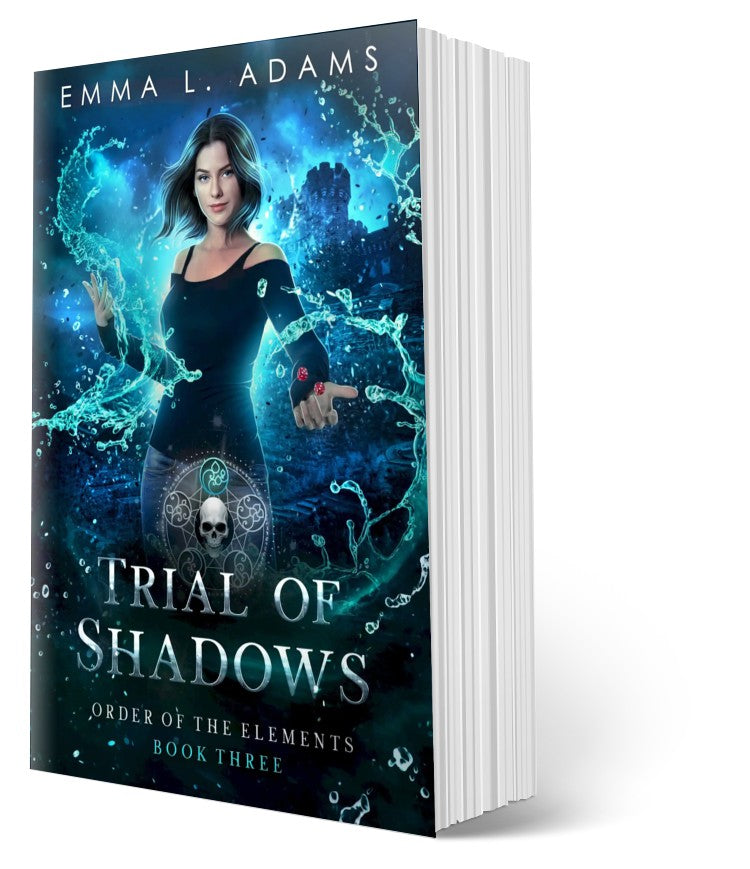 How your print book will be delivered
Print books are deliverered through a service called Book Vault and are shipped directly to you.
Print time is usually 72 working hours. After books are printed, they are shipped. Please check to make sure the address you provide is accurate and complete before you make your purchase.