Regular price
Sale price
$9.99 USD
Unit price
per
Sale
Sold out
I'm Liv Cartwright, mage, thief, and unapologetic nerd.
Magically talented people like me have two choices: use our powers at the beck and call of the Order of the Elements or be exiled to the realm of monsters. Sounds like an easy choice, right? Not so much. Since my mentor dabbled in forbidden spirit magic and left me to take the fall, I have to pay off his debts without using my magic.
I'd rather spend my free time gaming than retrieving valuable objects for the Order, but my latest retrieval job goes from mundane to deadly when I end up on the wrong side of the terrifying King of the Dead. Turns out he doesn't like thieves, and he likes the Order even less. To make things worse, I run into my ex-boyfriend, a fire mage who's carrying as many secrets as I am, and find my simple thieving job has landed me in the middle of a conspiracy. A second elemental war is brewing, and the key to stopping it lies in my long-buried memories of my mentor's lessons.
The catch? If the Order finds out, they'll show me no mercy this time -- and everyone knows there's a good reason spirit magic was banned.
People who use it tend to end up dead.
Looking for the ebook?
Also available to buy on retailers here.
View full details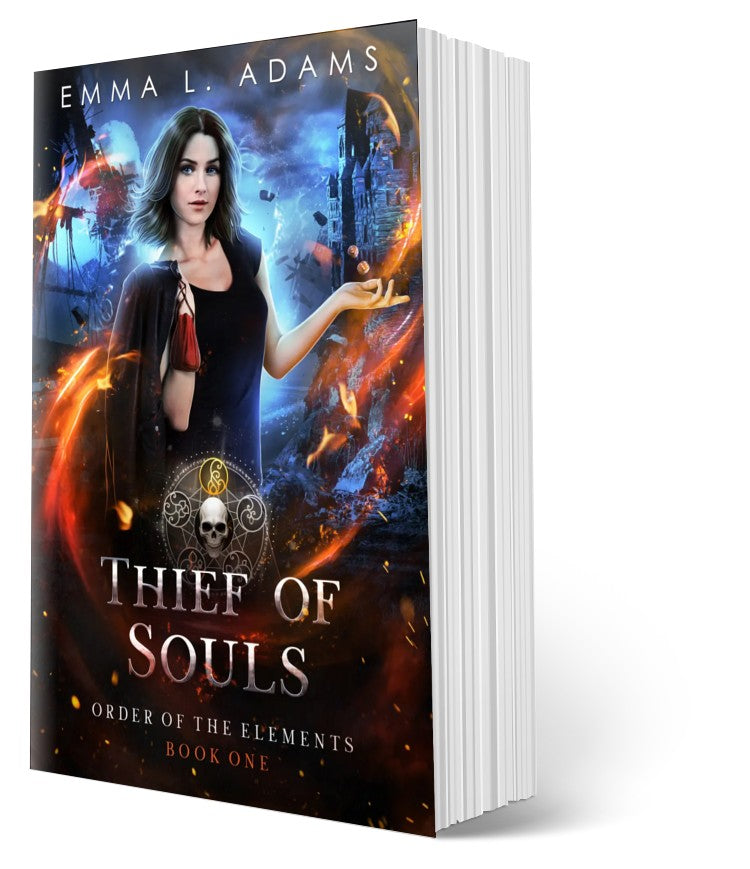 How your print book will be delivered
Print books are deliverered through a service called Book Vault and are shipped directly to you.
Print time is usually 72 working hours. After books are printed, they are shipped. Please check to make sure the address you provide is accurate and complete before you make your purchase.