Regular price
Sale price
$10.99 USD
Unit price
per
Sale
Sold out
They say the country of Zeuten no longer has any need for heroes.
Quests have been completed, the great Powers have withdrawn from the world, and the Sentinels who guard the last Relics are largely forgotten. Unlike their neighbours in the country of Aestin, whose Invokers wield the magic of the deities in exchange for glory and prestige, they leave the gods alone, and the gods extend the same courtesy to them.
When Zeuten's last Sentinel disappears, Zelle, her granddaughter, intends to track her down. Instead she runs into an Aestinian stranger with no memories of his past, who claims to be looking for a long-lost Relic hidden in the mountains by the first Sentinels. To Zelle, the rumours of lost Relics are just stories told to trick gullible travellers, but the hordes of enemies on the stranger's tail suggest otherwise. Armed with nothing but her grandmother's sentient (and temperamental) magical staff, Zelle finds herself tasked with keeping them both alive.
Between monstrous beasts, magical storms, and an enthusiastic but inept aspiring assassin and her dragon sidekick, Zelle has her work cut out if she wants to survive long enough to save her grandmother and prevent the destruction of a nation.
Maybe Zeuten is in need of a few heroes after all…
Looking for the ebook?
Also available to buy on retailers here.
View full details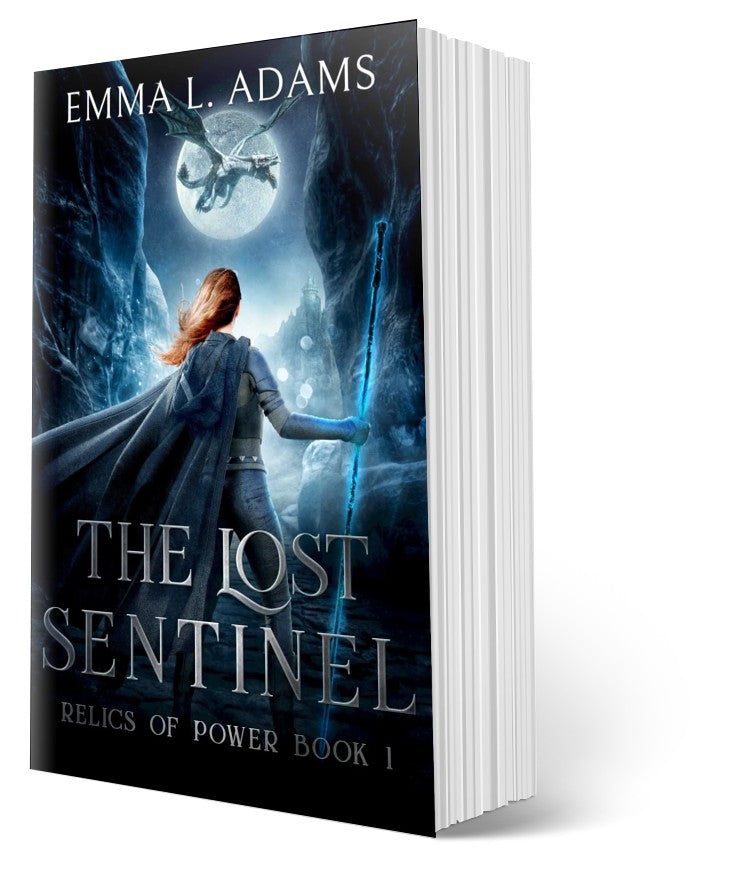 How your print book will be delivered
Print books are deliverered through a service called Book Vault and are shipped directly to you.
Print time is usually 72 working hours. After books are printed, they are shipped. Please check to make sure the address you provide is accurate and complete before you make your purchase.