Regular price
Sale price
$9.99 USD
Unit price
per
Sale
Sold out
Five years ago, I died to save my family.
Through a twist of fate, I survived. Since then, I've been helping my sister run a shelter for supernaturals fleeing London's magical underworld. To fund it, I steal back dangerous magical objects that have fallen into the wrong hands. Not a simple task when I'm the only dragon shifter in London who can't turn into a dragon, but it pays the bills.
When an egg belonging to an unknown dragon species is delivered to me and then promptly stolen, however, my life is overturned. To retrieve the egg, I have to risk my neck in an underworld arena where shifters fight to survive. It doesn't hurt that a smoking hot rogue dragon shifter has my back, but even he might turn on me when he finds out about the weird new powers I've been developing since I came back from the dead.
Five years ago, I died to save my family. This time it might be permanent…
Looking for the ebook?
Also available to buy on retailers here.
View full details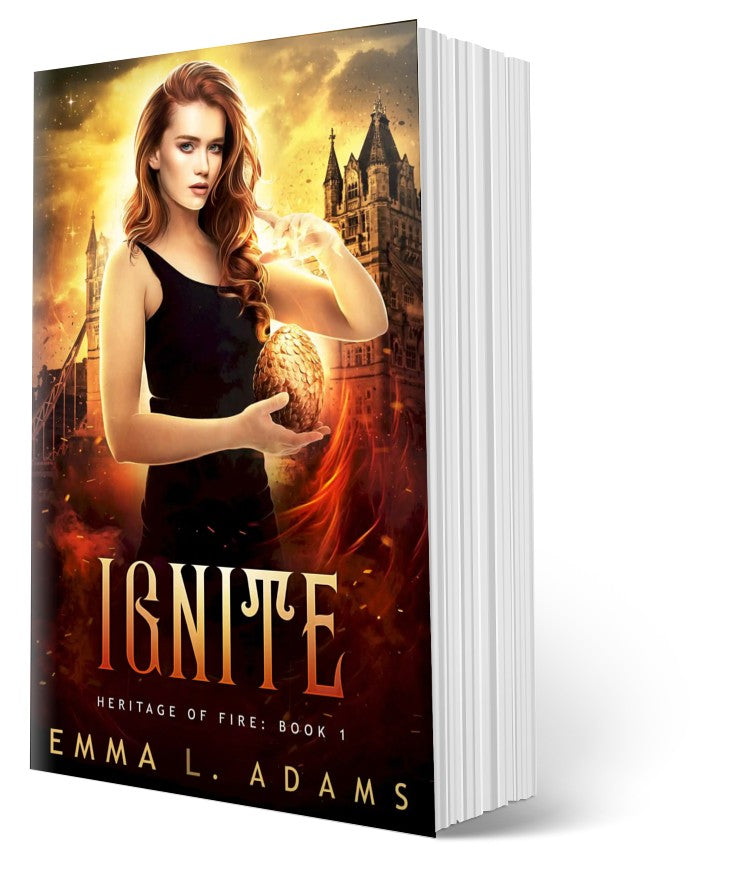 How your print book will be delivered
Print books are deliverered through a service called Book Vault and are shipped directly to you.
Print time is usually 72 working hours. After books are printed, they are shipped. Please check to make sure the address you provide is accurate and complete before you make your purchase.