Regular price
Sale price
$9.99 USD
Unit price
per
Sale
Sold out
Perry Jacobs is a witch with a secret - namely, she's cursed with eternal bad luck.
It's only natural that Perry has made it her mission to hunt magical monsters, since she already attracts them in droves, but she doesn't expect her latest assignment to see her exiled from London and sent to a castle in the middle of nowhere. The 'castle' part is pretty cool, admittedly, but like most things in her life, it comes with a downside.
Namely, she won't be living there alone. Joining a team of fellow monster hunters wasn't on her plan, let alone a secretive witch, a suspiciously friendly werewolf, a foul-tempered vampire, and an enigmatic mentor who asks far too many questions about her past. Perry can't wait to get out of there, but to win her freedom, she first has to help her new 'team' investigate a mysterious death in the local woods.
As Perry knows well, nothing is ever as simple as it seems. With secrets hidden among both the locals and her fellow team members and all the clues pointing towards a magical monster that even Perry has never encountered before, it's going to take a lot for this cursed witch to win the day…
This fun paranormal mystery from author Elle Adams contains a snarky British witch heroine, an unlikely group of quirky paranormals, and a spine-tingling villain.
View full details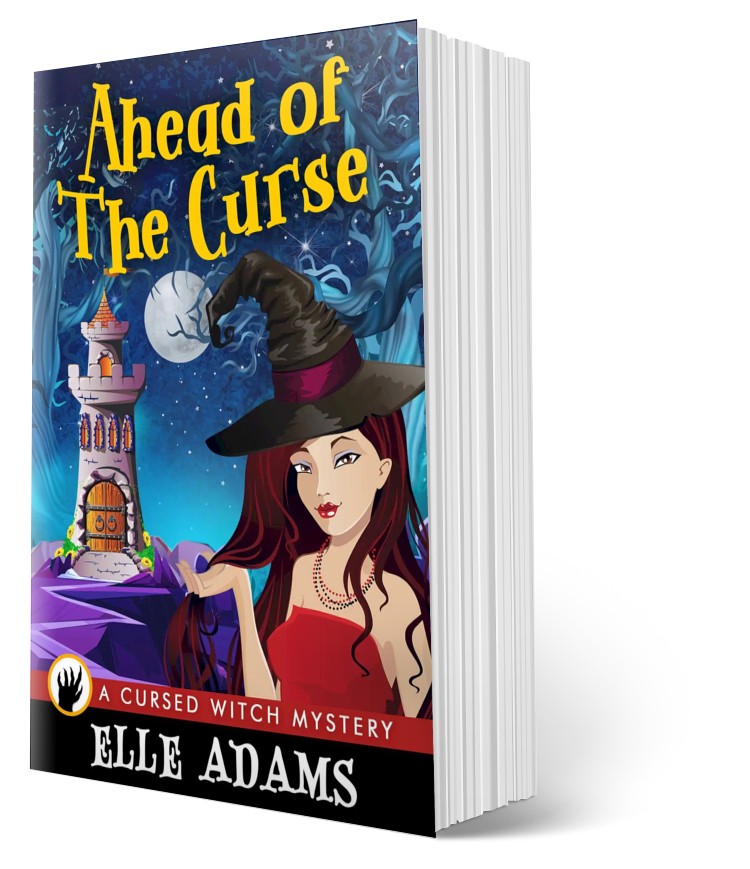 How your print book will be delivered
Print books are deliverered through a service called Book Vault and are shipped directly to you.
Print time is usually 72 working hours. After books are printed, they are shipped. Please check to make sure the address you provide is accurate and complete before you make your purchase.