Regular price
Sale price
$8.99 USD
Unit price
per
Sale
Sold out
Robin Wildwood has always been the black sheep of her family… or red squirrel, as it were. She and her familiar, Tansy, left their coven to strike out alone, with no intention of returning home. The Wildwood witches are the best at everything they do, and their leader - who happens to be Robin's grandmother - is the Head Witch of the entire region. As for Robin? Screwing up is her only major talent.
After her grandmother's unexpected death brings her back to the small English town of Wildwood Heath, Robin finds herself surrounded by bickering relatives and rival covens wanting to claim the coveted title of Head Witch. It seems her grandmother didn't name a successor, and it all gets worse when Robin stumbles upon the dead body of another coven member and realises that her grandmother may have been murdered, too.
Even the family screw-up isn't inclined to lie down and accept defeat, so Robin teams up with her tarantula-collecting cousin, her gardener extraordinaire best friend and her former crush (turned hot sports captain) in an attempt to get to the bottom of the mystery. But will she survive long enough to see the Wildwood Coven's leadership change hands… and who will be the next Head Witch?
This fun paranormal mystery from author Elle Adams contains a quick-witted heroine and her sassy squirrel sidekick, an English village ruled by squabbling witch covens, and a hair-raising magical adventure.
View full details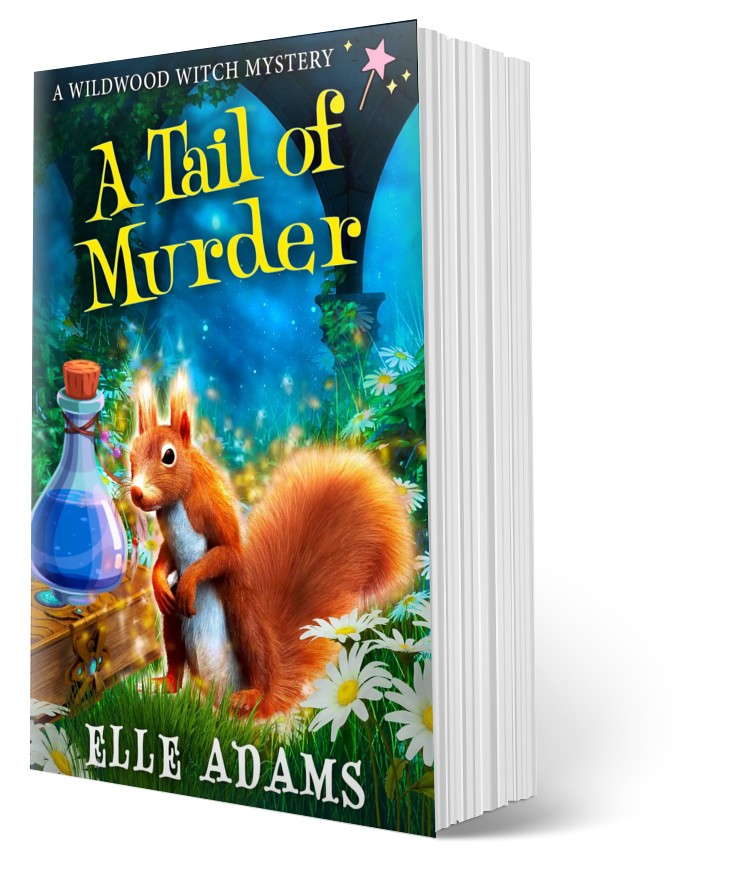 How your print book will be delivered
Print books are deliverered through a service called Book Vault and are shipped directly to you.
Print time is usually 72 working hours. After books are printed, they are shipped. Please check to make sure the address you provide is accurate and complete before you make your purchase.